52 Comics Categorized "Oops, anatomy error!"
(page 1 of 3)
Show a scene from a time in your life when you made an error when talking about/referring to a part of the human anatomy.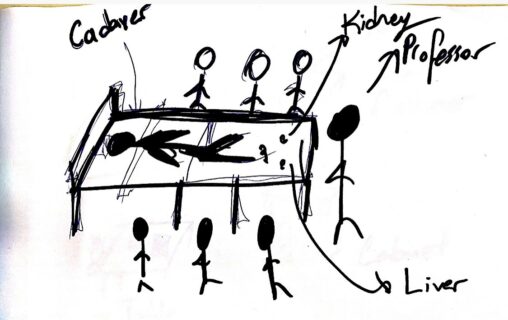 During my previous university experience, I saw a cadaver. When an anatomy professor described the organs, I confused kidney with pancreas, but then he corrected me.