25 Comics Categorized "Jumping to the wrong conclusion"
(page 1 of 2)
Show a scene of a time in your life when you wrongly interpreted a situation – the story in your head lead you to see what was not really true.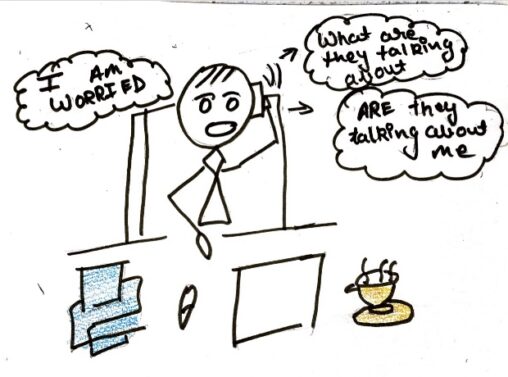 The stick figure is me few years back. As, I used to doubt everyone. And think that they all are talking about me.